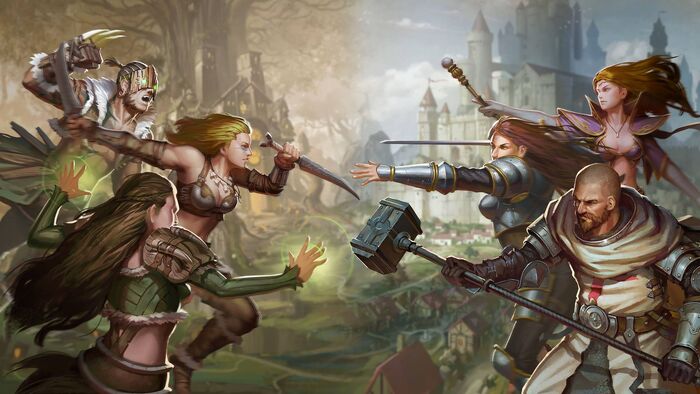 Arenas are available to PVP against other decks in your world  (server/realm).  Please note that not every world has the same arenas up at the same time, so this list may not be representative. Newer realms generally have additional arenas to help build new player decks. What some symbols mean:
4*- means 4 star card and below only arena (same for 3*- = 3 star cards, 5*- = 5 star cards)
(Level 1-60) means only people who are between levels 1 and 60 can enter arena
For Rank and Might reward please use T1 image format at 60px.

So, [[imagename|60px]]. 
 Only include one card image, for example, magician's arena usually has 3 rewards, just put the best card as the image.

note: might try to include a very small slider or slideshow to include all the top might rewards if more than one.

Leave the (-) if no Rewards in that category.
Numbers in (XXXX) refers to the amount of Might needed to achieve reward. 
September 2014
| Arena Name | Cost | Start date | End Date | Might Reward | Rank Reward |
| --- | --- | --- | --- | --- | --- |
| Arena Tickets and Potions | -300 Gold | 9/18/14 | 9/19/14 | | - |
| Guild Scroll Arena | -1 Tix | 9/18/14 | 9/19/14 | | |
| Flash Arena: Stone Fist | -1 Tix | 9/18/14 | 9/19/14 | | - |
| Guild Scroll Arena | -1 Tix | 9/17/14 | 9/18/14 | | |
| Gold and Potions | -1 Tix | 9/17/14 | 9/18/14 | | - |
| Guild Scroll Arena | -1 Tix | 9/16/14 | 9/17/14 | | |
| Guild Scroll Arena | -1 Tix | 9/15/14 | 9/16/14 | | |
| Giant Insects Arena | -25 Tix once | 8/15/14 | 8/17/14 | | |
| Earth Arena | -1 Tix | 8/15/14 | 8/17/14 | | |
| Guild Scroll Arena | -1 Tix | 9/14/14 | 9/15/14 | | |
| Guild Scroll Arena | -1 Tix | 9/13/14 | 9/14/14 | | |
| Arena Tickets and Potions | -300 Gold | 9/13/14 | 9/14/14 | | - |
| Flash Arena: Stone Fist | -1 Tix | 9/13/14 | 9/15/14 | | - |
| Guild Scroll Arena | -1 Tix | 9/12/14 | 9/13/14 | | |
| Gold and Potions | -1 Tix | 9/12/14 | 9/13/14 | | - |
| Guild Scroll Arena | -1 Tix | 9/11/14 | 9/12/14 | | |
| 3 Star Special Arena | -30 Tix once | 9/11/14 | 9/13/14 | 4 Star Random Box x5 | 4 star Rand Box x 5 |
| Sun Mage | -1 Tix | 9/11/14 | 9/13/14 | | - |
| Gold and Potions | -1 Tix | 9/10/14 | 9/11/14 | | - |
| Guild Scroll Arena | -1 Tix | 9/10/14 | 9/11/14 | | |
| Guardian Angel | -1 Tix | 9/10/14 | 9/12/14 | | - |
| Guild Scroll Arena | -1 Tix | 9/09/14 | 9/10/14 | | |
| Arena Tickets and Potions | -500 Gold | 9/09/14 | 9/10/14 | | - |
| Flash Arena: Nathra Verdaine | -1 Tix | 9/09/2014 | 9/11/2014 | | - |
| Guild Scroll Arena | -1 Tix | 9/08/14 | 9/09/14 | | |
| Druid Arena | -1 Tix | 9/08/14 | 9/10/14 | | |
| Ice Arena | -1 Tix | 9/08/14 | 9/10/14 | | |
| Guild Scroll Arena | -1 Tix | 9/07/14 | 9/08/14 | | |
| Arena Tickets and Potions | -500 Gold | 9/07/14 | 9/08/14 | | - |
| Guild Scroll Arena | -1 Tix | 9/06/14 | 9/07/14 | | |
| Camelot Arena | -1 Tix | 9/06/14 | 9/08/14 | | |
| Arena Tickets and Potions | -400 Gold | 9/06/14 | 9/07/14 | | - |
| 5 Star Special Arena | -1 Tix | 9/05/14 | 9/07/14 | | |
| Guild Scroll Arena | -1 Tix | 9/05/14 | 9/06/14 | | |
| Arena Tickets and Potions | -300 Gold | 9/05/14 | 9/06/14 | | - |
| Flash Arena: Summon Stones! | -500 Gold | 9/05/14 | 9/06/14 | | - |
| Guild Scroll Arena | -1 Tix | 9/04/14 | 9/05/14 | | |
| Arena Tickets and Potions | -500 Gold | 9/04/14 | 9/05/14 | | - |
| Guild Scroll Arena | -1 Tix | 9/03/14 | 9/04/14 | | |
| Arena Tickets and Potions | -500 Gold | 9/03/14 | 9/04/14 | | - |
| Fallen Heroes | -1 Tix | 9/03/14 | 9/05/14 | | |
| Guild Scroll Arena | -1 Tix | 9/02/14 | 9/03/14 | | |
| Arena Tickets and Potions | -500 Gold | 9/02/14 | 9/03/14 | | - |
| Flash Arena: Nathra Verdaine | -3 Tix | 9/01/2014 | 9/02/2014 | | - |
August 2014
Arena Name
Start date
End Date
Might Reward
Rank Reward
Guild Scroll Arena
8/31/14
9/01/14
Arena Tickets and Potions
8/31/14
9/01/14
-
Weekly Arena - Welcome to the Fire Arena!
8/31/14
9/07/14
5 Star Special Arena
8/30/14
8/31/14
Fallen Heroes
8/30/14
8/31/14
Arena Tickets and Potions
8/29/14
8/30/14
-
Guild Scroll Arena
8/29/14
8/30/14
Guardian Angel
8/28/14
8/29/14
-
Arena Tickets and Potions
8/26/14
8/27/14
-
Guild Scroll Arena
8/24/14
8/25/14
Weekly Arena - Ice Arena
8/24/14
8/31/14
Pots and Tix
8/24/14
8/25/14
-
Flash Arena: Sun Mage
8/23/14
8/24/14
-
Flash Arena: Guardian Angel
8/23/14
8/24/14
-
Flash Arena: Summon Stones!
8/23/14
8/24/14
-
Fallen Heroes
8/22/14
8/26/14
Guild Scroll Arena
8/22/14
8/23/14
Pots and Tix
8/20/14
8/21/14
-
Fire Lord Balzathor Arena!
8/19/14
8/21/14
Pots and Tix
8/18/14
8/19/14
-
Flash Arena: Nathra Verdaine
8/18/14
8/19/14
-
Pots and Tix
8/15/14
8/16/14
-
Camelot Arena
8/14/14
8/16/14
Feeder Arena
8/12/14
8/13/14
Guild Scroll Arena
8/12/14
8/14/14
Ragnarok Arena
8/11/14
8/17/14
Pots and Tix
8/10/14
8/11/14
-
Fallen Heroes
8/10/14
8/12/14
Earth Arena
8/8/14
8/10/14
Guild Scroll Arena
8/8/14
8/9/14
Flash Arena: Stone Fist
8/8/14
8/9/14
-
Druid Arena
8/6/14
8/8/14
Camelot Arena
8/6/14
8/8/14
x15

Rank 1-10

5 Star Special Arena
8/4/14
8/6/14
Giant Insects Arena
8/3/14
8/5/14
Pots and Tix
8/3/14
8/4/14
-
Flash Arena: Horned Lord
8/3/14
8/4/14

-
July 2014
| Arena Name | Start date | End Date |
| --- | --- | --- |
| Super Arena: Vambreal | 31-July-2014 | 02-August-2014 |
| Guild Scroll Arena | 31-July-2014 | 01-August-2014 |
| 3 Star Special Arena | 31-July-2014 | 01-August-2014 |
| Flash Arena: Summon Stones | 30-July-2014 | 31-July-2014 |
| Guild Scroll Arena! | 30-July-2014 | 31-July-2014 |
| Pots and Tix | 30-July-2014 | 31-July-2014 |
| Hunt with the Stags | 29-July-2014 | 29-July-2014 |
| Magician's Arena (Level 1-60)(4*-) | 28-July-2014 | 30-July-2014 |
| Ice Arena | 28-July-2014 | 31-July-2014 |
| 3 Star Special Arena (3*-) | 26-July-2014 | 30-July-2014 |
| Pots and Tix | 26-July-2014 | 28-July-2014 |
| Flash Arena: War Drummer | 26-July-2014 | 27-July-2014 |
| 5 Star Special Arena (5*-) | 26-July-2014 | 28-July-2014 |
| Feeder Arena | 24-July-2014 | 26-July-2014 |
| Ironbark Overlord! | 24-July-2014 | 26-July-2014 |
| 3  Star Special Arena (3*-) | 24-July-2014 | 26-July-2014 |
| Super Arena: Angel of Law | 22-July-2014 | 24-July-2014 |
| Pots and Tix | 22-July-2014 | 23-July-2014 |
| Flash Arena: Summon Stones! | 21-July-2014 | 22-July-2014 |
| Dearthlands Arena | 20-July-2014 | 22-July-2014 |
| Guild Scroll Arena! | 19-July-2014 | 21-July-2014 |
| Pots and Tix | 19-July-2014 | 20-July-2014 |
| Flash Arena: Diamond Knight | 19-July-2014 | 20-July-2014 |
| Super Arena: Lapis Knight | 17-July-2014 | 19-July-2014 |
| Camelot Arena | 17-July-2014 | 19-July-2014 |
| Flash Arena: Arabel the True | 15-July-2014 | 16-July-2014 |
| Arena: Balzathor | 15-July-2014 | 17-July-2014 |
| Guild Scrolls Arena | 15-July-2014 | 17-July-2014 |
| Feeder Arena | 13-July-2014 | 15-July-2014 |
| Pots and Tix | 13-July-2014 | 15-July-2014 |
| Flash Arena: Summon Stones! | 13-July-2014 | 14-July-2014 |
| 24 Star Special Arena | 11-July-2014 | 13-July-2014 |
| Guild Scrolls Arena | 11-July-2014 | 13-July-2014 |
| Flash Arena: Carrad the Gale! | 10-July-2014 | 11-July-2014 |
| Druid Arena | 10-July-2014 | 12-July-2014 |
| Pots and Tixs | 09-July-2014 | 10-July-2014 |
| Guild Scroll Arena! | 08-July-2014 | 10-July-2014 |
| The Shamans | 07-July-2014 | 09-July-2014 |
| Fallen Heroes | 07-July-2014 | 09-July-2014 |
| 36 Star Special Arena | 07-July-2014 | 09-July-2014 |
| Flash Arena: Stone Fist! | 06-July-2014 | 07-July-2014 |
| Flash Arena: Sun Mage | 06-July-2014 | 07-July-2014 |
| Guild Scroll Arena! | 04-July-2014 | 06-July-2014 |
| Flash Arena: Summon Stones! | 04-July-2014 | 05-July-2014 |
| Femme Fatale | 03-July-2014 | 05-July-2014 |
| Mhor the Wyrm | 02-July-2014 | 04-July-2014 |
| Flash Arena: Horned Lord! | 02-July-2014 | 03-July-2014 |
| Tix and Pots | 01-July-2014 | 02-July2014 |
June 2014
| Arena Name | Start date | End Date |
| --- | --- | --- |
| Earth Arena | 30-June-2014 | 02-July-2014 |
| Flash Arena: Guardian Angel | 30-June-2014 | 01-July-2014 |
| Guid Scroll Arena! | 28-June-2014 | 29-June-2014 |
| Super Arena: King's Guard | 28-June-2014 | 30-June-2014 |
| The Treekin | 27-June-2014 | 29-June-2014 |
| Flash Arena: Summon Stones! | 27-June-2014 | 28-June-2014 |
| Guild Scroll Arena! | 27-June-2014 | 28-June-2014 |
| Super Arena: Arial | 26-June-2014 | 28-June-2014 |
| Flash Arena: Paladin | 25-June-2014 | 26-June-2014 |
| Arena Ticket Extrvaganza! | 24-June-2014 | 25-June-2014 |
| Hybrid Beasts | 24-June-2014 | 26-June-2014 |
| Flash Arena: Summon Stones! | 23-June-2014 | 24-June-2014 |
| Camelot Arena | 23-June-2014 | 25-June-2014 |
| Super Arena: Azarel! | 20-June-2014 | 23-June-2014 |
| Guild Scrolls Arena | 20-June-2014 | 21-June-2014 |
| Druid Arena | 18-June-2014 | 20-June-2014 |
| Druid Elite Part II | 18-June-2014 | 20-June-2014 |
| 24 Star Special Arena | 16-June-2014 | 18-June-2014 |
| Druid Elite Part I | 15-June-2014 | 17-June-2014 |
| Arena Ticket Extravaganza! | 14-June-2014 | 16-June-2014 |
| Flash Arena: Nathra Verdaine | 14-June-2014 | 15-June-2014 |
| Flash Arena: Summon Stones! | 14-June-2014 | 15-June-2014 |
| Magician's Arena (Level 1-60 only) | 12-June-2014 | 14-June-2014 |
| Super Arena: Rhiannon the Fair | 12-June-2014 | 14-June-2014 |
| Guild Scrolls Arena | 12-June-2014 | 13-June-2014 |
| 36 Star Special Arena | 11-June-2014 | 13-June-2014 |
| Flash Arena: Summon Stones! | 11-June-2014 | 12-June-2014 |
| Camelot Arena | 09-June-2014 | 11-June-2014 |
| Guild Scrolls Arena | 09-June-2014 | 10-June-2014 |
| Flash Arena: Phantom Panther | 09-June-2014 | 10-June-2014 |
| Arial | 07-June-2014 | 09-June-2014 |
| Super Arena: The Treekin | 07-June-2014 | 09-June-2014 |
| Flash Arena: Ageless Scorpion | 07-June-2014 | 08-June-2014 |
| Guild Scroll Arena! | 07-June-2014 | 08-June-2014 |
| Flash Arena: Guardian Angel | 05-June-2014 | 06-June-2014 |
| Love is a Battlefield Part II | 04-June-2014 | 06-June-2014 |
| Arena Ticket Extravaganza! | 04-June-2014 | 06-June-2014 |
| Guild Scrolls Arena | 04-June-2014 | 05-June-2014 |
| Flash Arena: Summon Stones! | 03-June-2014 | 04-June-2014 |
| Camelot Arena | 02-June-2014 | 04-June-2014 |
| Guild Scrolls Arena | 02-June-2014 | 03-June-2014 |
May 2014
| Arena Name | Start date | End Date |
| --- | --- | --- |
| Earth Arena | 31-May-2014 | 03-June-2014 |
| Summoned Minions | 31-May-2014 | 03-June-2014 |
| Guild Scrolls Arena | 29-May-2014 | 30-May-2014 |
| Super Arena: Vambrael | 29-May-2014 | 31-May-2014 |
| Giant Insects | 28-May-2014 | 30-May-2014 |
| Flash Arena: Stone Fist | 28-May-2014 | 29-May-2014 |
| Love is a Battlefield Part I | 28-May-2014 | 31-May-2014 |
| Fire Lord Balzathor Arena | 26-May-2014 | 28-May-2014 |
| Guild Scrolls Arena | 26-May-2014 | 28-May-2014 |
| Hybrid Beasts | 23-May-2014 | 26-May-2014 |
| Druid Arena | 23-May-2014 | 26-May-2014 |
| 24 Star Special Arena | 23-May-2014 | 26-May-2014 |
| Flash Arena: Arabel | 22-May-2014 | 23-May-2014 |
| Flash Arena: Summon Stones! | 21-May-2014 | 22-May-2014 |
| Super Arena: Arcane Archer | 21-May-2014 | 23-May-2014 |
| Knight Warband | 21-May-2014 | 23-May-2014 |
| Phoenix Fury II | 20-May-2014 | 21-May-2014 |
| Flash Arena: Paladin | 20-May-2014 | 21-May-2014 |
| 36 Star Special Arena | 18-May-2014 | 20-May-2014 |
| Camelot Arena | 18-May-2014 | 20-May-2014 |
| Super Arena: Violet Knight | 16-May-2014 | 18-May-2014 |
| Pots and Tix | 16-May-2014 | 17-May-2014 |
| Flash Arena: Diamond Knight | 14-May-2014 | 15-May-2014 |
| Phoenix Fury I | 13-May-2014 | 15-May-2014 |
| Beginners' Arena (Lv 1 - 50) | 12-May-2014 | 14-May-2014 |
| Flash Arena: Summon Stones! | 12-May-2014 | 13-May-2014 |
| Super Arena: Azarel | 12-May-2014 | 14-May-2014 |
| Guild Scrolls Arena | 09-May-2014 | 11-May-2014 |
| Arena Ticket Extravaganza! | 09-May-2014 | 11-May-2014 |
| Druid Arena | 08-May-2014 | 11-May-2014 |
| Guild Scrolls Arena | 08-May-2014 | 10-May-2014 |
| Mhor the Wyrm | 06-May-2014 | 09-May-2014 |
| Flash Arena: The Horned Lord | 06-May-2014 | 08-May-2014 |
| Arial | 05-May-2014 | 07-May-2014 |
| Magicians Arena | 05-May-2014 | 07-May-2014 |
| Ironbark Overlord! | 03-May-2014 | 05-May-2014 |
| Arena Ticket Extravaganza! | 02-May-2014 | 03-May-2014 |
| Earth Arena | 01-May-2014 | 04-May-2014 |
| Flash Arena: Sun Mage | 01-May-2014 | 02-May-2014 |
| Guild Scrolls Arena | 31-Apr-2014 | 02-May-2014 |
April 2014
| Arena Name | Start date | End Date |
| --- | --- | --- |
| Guild Scroll Arena | 20th April 2014 | 22nd April 2014 |
| Flash Arena: Summon Stones! | 20th April 2014 | 21st April 2014 |
| Super Arena: Ben-nu Frostborn | 18th April 2014 | 21st April 2014 |
| Super Arena: Ben-nu Hellborn | 18th April 2014 | 21st April 2014 |
| Super Arena: Ben-nu Skyborn | 18th April 2014 | 21st April 2014 |
| Super Arena : Violet Knight | | |
| Super Arena : Arcane Archer | | |
| Flash Arena : Primal Rider | | |
| Sun Mage Arena | | |
| Flash Arena: Arabel the True (for worlds 47-58) | 2nd April 2014 | |
| Flash Arena: Highlander | 2nd April 2014 | |
| Super Arena: Arial | 1st April 2014 | |
| Flash Arena: Summon Stones | 1st April 2014 | |
March 2014
| Arena Name | Start date | End Date |
| --- | --- | --- |
| Earth Arena (for worlds 47-58) | 31st March 2014 | |
| Camelot Arena | 30th March 2014 | |
| Guild Scroll Arena | 29th March 2014 | |
| Super Arena: Lady of the Lake | 28th March 2014 | |
| Primal Rider | 10th March 2014 | |
| Druid Arena | 10th March 2014 | |
| 36 Star Special Arena | 9th March 2014 | |
| Flash Arena! | 9th March 2014 | |
| Super Arena: Maiden Exmplar | 8th March 2014 | |
| Dragon Knight | 6th March 2014 | |
| Guild Scroll Arena! | 6th March 2014 | |
| Summoned Minions | 5th March 2014 | |